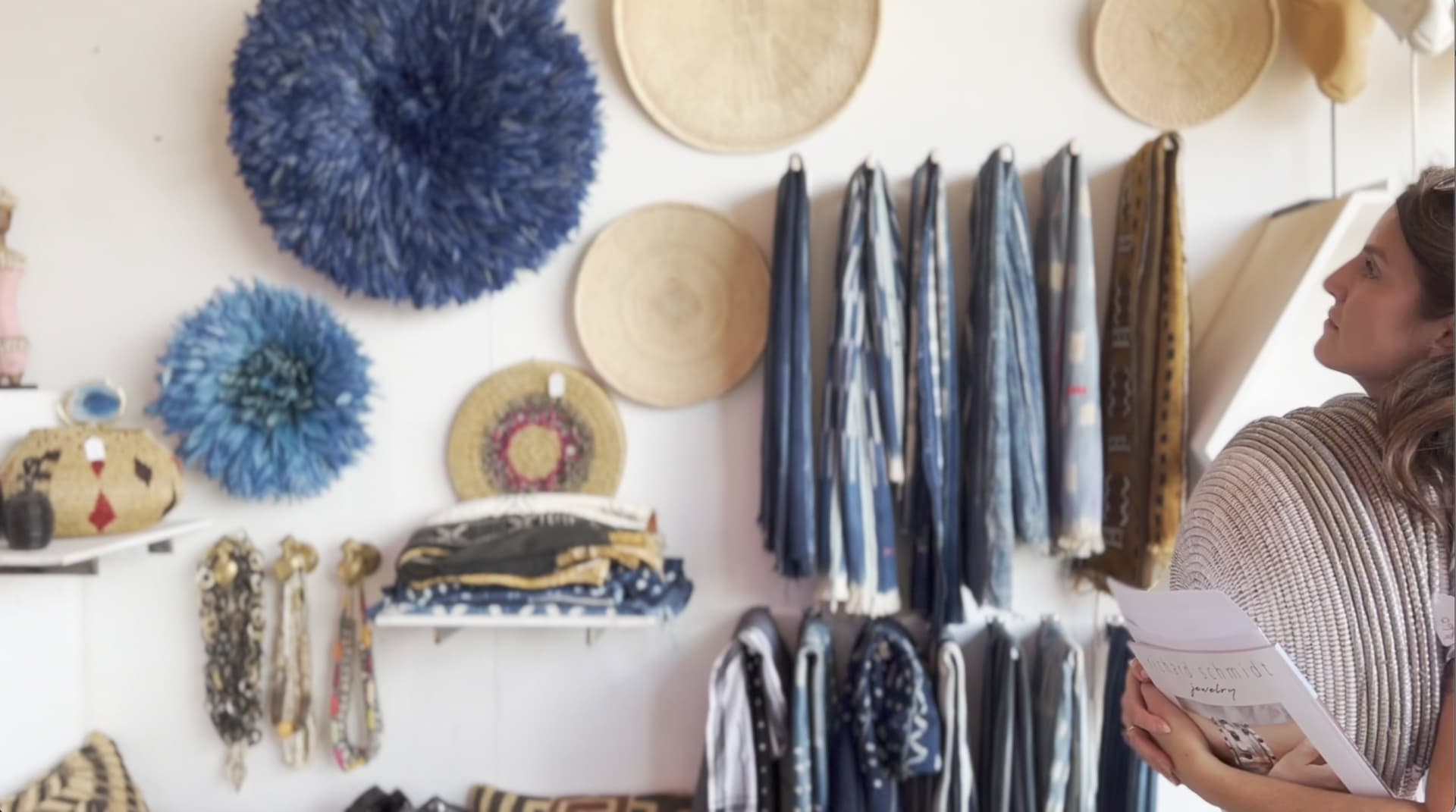 Can you take the philosophy of Intentional Design and weave it into the interior design of a home that gets used by many versus one or a family? First, let's clarify what Intentional Design is and its goals. And let me start by saying that Intentional Design is the root of my particular design practice. I have an obsession with bringing meaning and purpose to most aspects of my life. I need to feel like I'm making the world better in my small corner, so when I started designing homes, I had to find a way to make it more than just making pretty spaces. I wanted to create beautiful environments that could truly elevate the individuals that resided there. My goal was to develop a philosophy that I could use for each client to bring out their personal best, help them achieve their goals, and get closer to their dreams. I came up with an interview process where we extract important principles and themes from the client and then imbue the home with objects of significance that relate to these elements and include daily reminders of their desires and things that bring them a sense of peace or joy.
There are three simple principles:
1. Use handcrafted objects - They bring soul and humanity into the home. When working with clients, we explore the places they've been or want to visit and bring these objects into the home to remind them of their journeys or push them towards where they want to visit or end up. It could simply be books placed on a coffee table or items from their travels on a shelf.
2. Create everyday rituals - Find rituals that serve you. From lighting candles at the day's end to entering a room with a peaceful photo to inspire the transition from the outside to your inside world. Another example could be that the mountains bring you peace, but you live in Texas. A large photo of mountains in the bedroom may help nurture that need and serve as a daily reminder to book that ski house or save for the mountain home.
3. Create community and gathering spaces - We need one another. The idea here is that when you design a home with natural meeting points, it brings the family and the family's guests together with flow and ease. An outdoor fire pit or even setting the living room up to create closeness and comfort (cozy, chunky blankets in a woven bin) will naturally lead to families piling together to watch a movie, tell stories, or have friends over for tea or wine.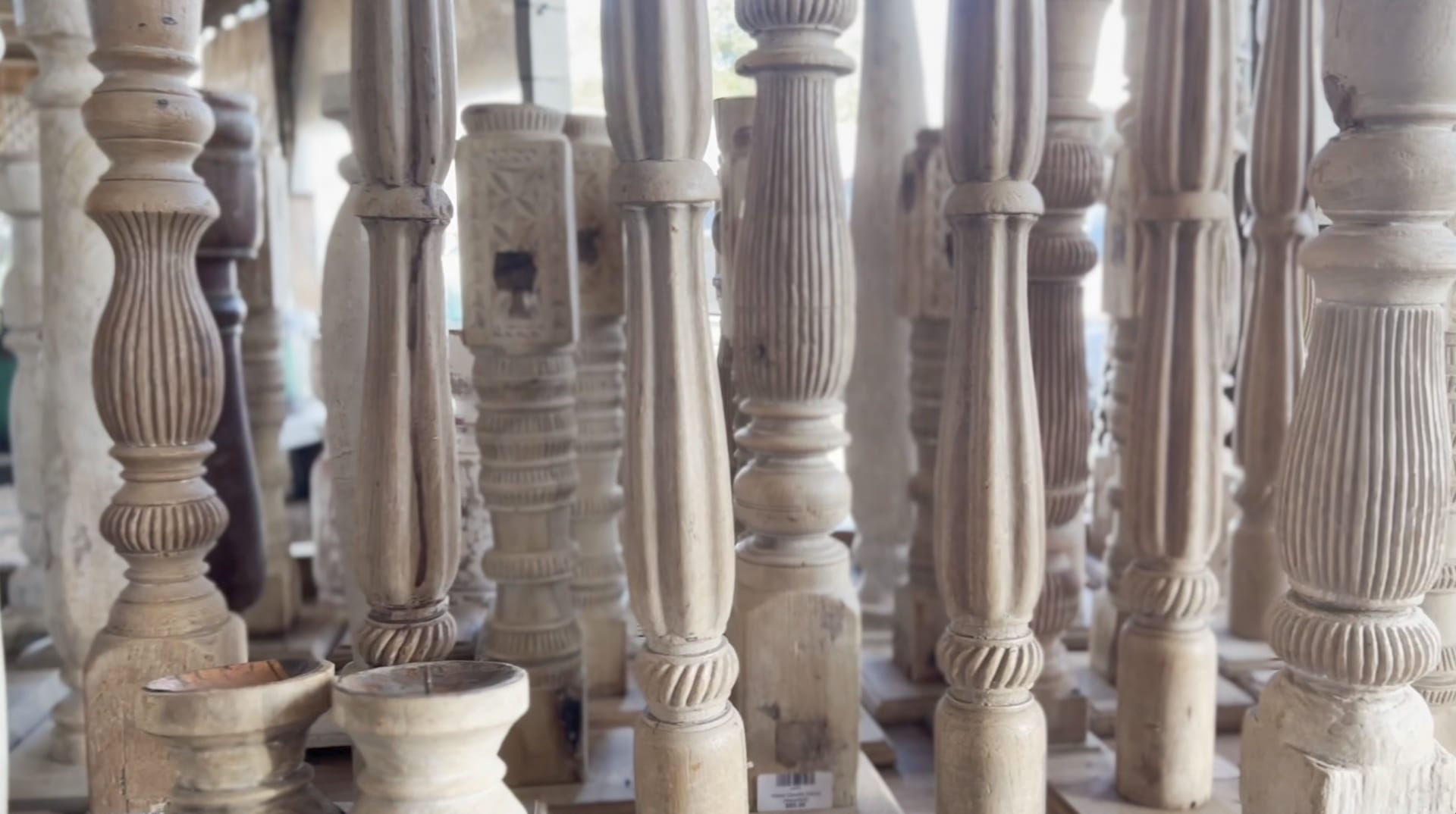 When working with a client on designing their home, we learn what their specific needs are so we can weave these goals, dreams, desires into their space and imbue it with where they are and where they're going.
I find it absolutely the same when using the Intentional Design principles in a homemade for many to enjoy. We ask, what are our goals here? How can we create ritual, gathering spaces for many users and find handcrafted objects to make it genuinely resonate as a home, a room with more soul than a hotel environment. Of course, many beautiful resorts offer a sense of soul. However, with a short-term rental, we can suffuse the home with an environment that feels special, custom, and unique for the guests.
This year has been quite a transition in my work. I'm a realtor and an Intentional Designer for the home, and this year I've had an abundance of clients where I find a home for them to purchase and then renovate and design it to be an Airbnb. I've had clients say to me - use one of your previous designs. I don't care. They may want it up and running as fast as possible. Get to the money, right? Nah, I can't bring myself to do that. And indeed, there will be more money if the property has its point of view or secret sauce, as my friend Amy often says, because it'll attract the renters that resonate with that particular space.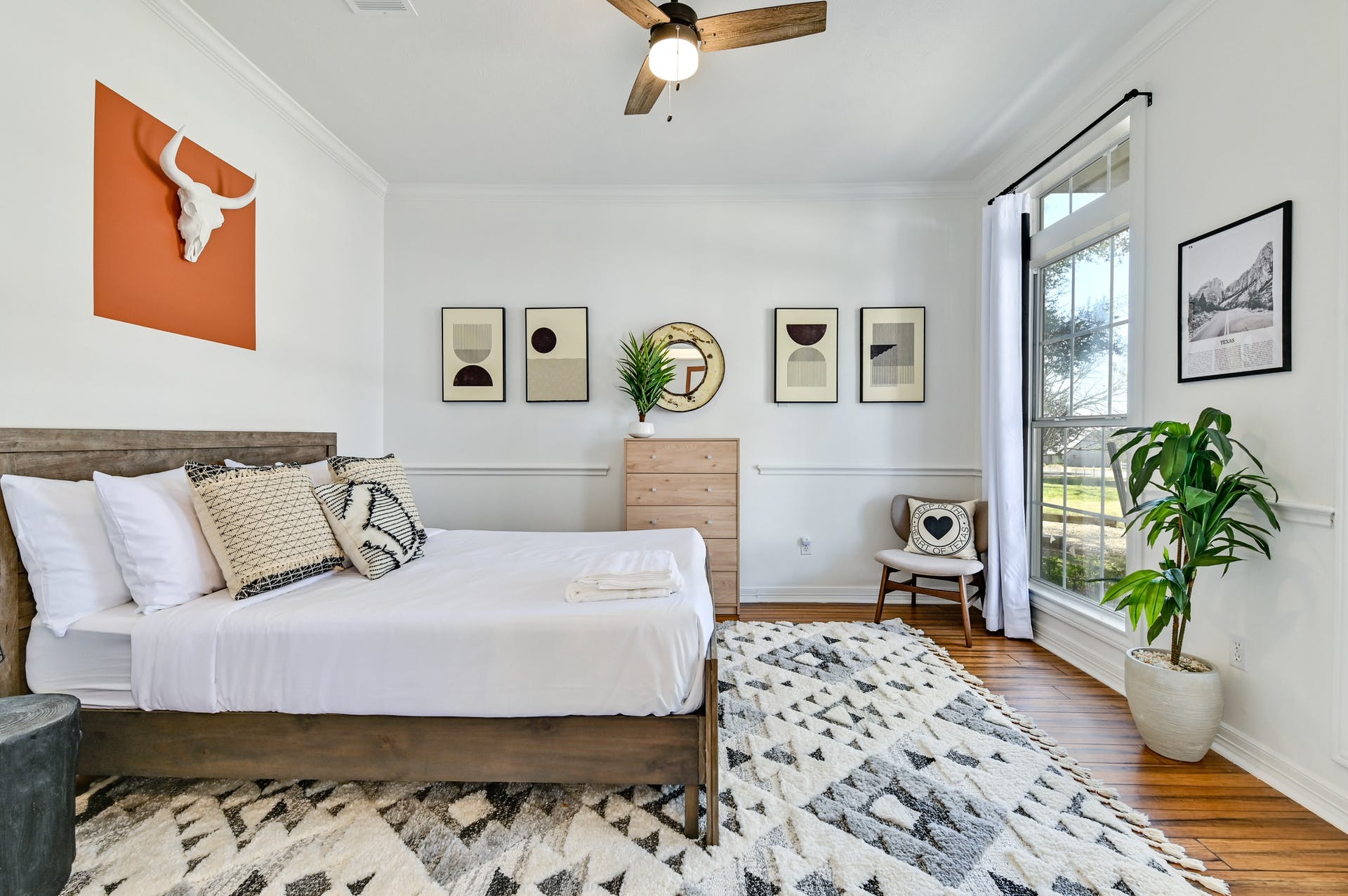 We are purchasing and designing five short-term rental homes for one client this year. We thought we'd get a particular style going and replicate it throughout the different homes. Yea, no. I quickly realized each house has its own story. These were not newly built homes that all matched each other. They were one-of-a-kind homes, and each had its own story to tell.
You'd imagine that it'd be easy to replicate the art or the furniture pieces and streamline the process, but that's the opposite of what happens for me. Every time I walk into a home, it feels like a story to unfold. I may have mentioned in another blog post about an interview I did on Instagram with MJ from HGTV's show, Good Bones. When I asked him if he had a go-to style, he said he didn't, that he let each home speak to him. I so resonated with that statement. It's almost as if the house has a voice, and it's my job to tell its story. This process feels very different than just dressing in a home. I bet a clothing stylist can relate to this concept where, if they genuinely pay attention to their client, they can bring out her best, most flattering style. It wouldn't feel right for the stylist to dress the girl and not get to know who the girl is, right? I believe a home is the same.
Yesterday I walked into a client's property with a long-term renter renting the property. A well-known spiritual podcaster rents the house now and has Buddhas, crystals, and spiritual objects everywhere. Although the home is very modern, the all-white backdrop against the wood, crystals, sheepskin rugs with Moroccan tapestries offers contrasting but complementary elements. He had a wall decal in one room and told my client he could take it down when he moved out in a couple of weeks.
Later, I asked my client if he liked the house's aesthetic. He did. We agreed that a cleaned-up, modernized version could work. I loved carrying the apparent, successful, and good energy of the home forward. The story of this home had already started, and my job was to carry that voice forward. The fact that my client, who may live in the home one day, liked it too, affirmed that we would take the right path for this space.
This home will be unique from any of the projects I've worked on this year, but truly they're all different. And I'm excited beyond because I'm just about to head to my favorite spot to find the gems that make these homes stand out. Round Top, here we come! If you haven't read my Round Top Post, you'll have to check it out here. It makes my heart happy every year, twice a year, to explore all the fantastic finds they have. If you haven't heard of it, it's a fourteen-mile antique fair, celebrating over 50 yrs in Round Top, TX, with a reputation for quality and unusual, one-of-a-kind finds. In my opinion, it's one of the Best Antique Shows in the nation. And it sure isn't your grandmother's antiques, with objects from all over the world from Africa to France and everything in between. You may want to check out some of my videos to delight your senses in the truly sensorial experience called Round Top.
So, can Intentional Design be used in a short-term rental or an Airbnb? I think we both know it can. I believe it's essential, as it offers a character to the home that will make people feel cared for, safe, memorable, and a place they want to keep coming back to because it doesn't feel like a rental. It feels like home.