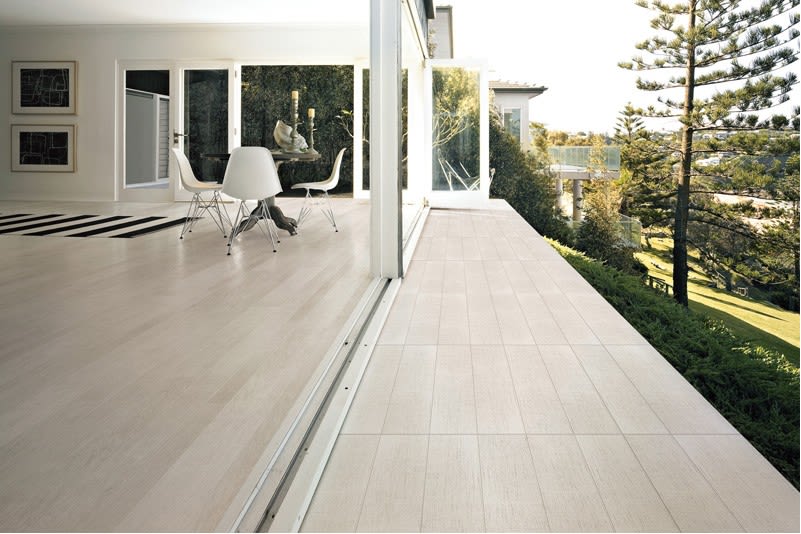 1. Timber Tiles
The increasing consumer preference for green building materials that also come with the promise of durability, longevity, and low maintenance is driving design trends across the world, says Architecture and Design.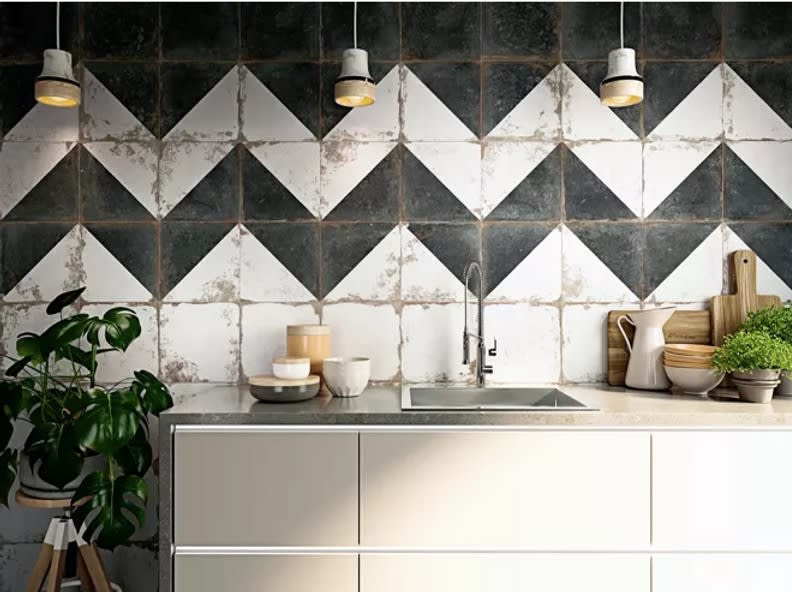 2. Lived in Finishes
Julie Sheer, Houzz Contributor; journalist with more than two decades of experience as a graphics editor says, Many exhibits featured tiles that combined contemporary designs with distressed, weathered finishes, a look that has been gaining in popularity. The design seen here, from Emser Tile's Rhapsody collection, has a worn finish and modern floral and diagonal patterns that exemplify the trend. "Rustic modern tends to be a huge trend," says Crista Tekstra, senior brand manager at Emser. "We continue to see modern but distressed looks and patterns."

4. Colorful Tile Grout
Could 2019 finally signal the end of the long-standing reign of subway tile? According to Nancy Epstein, founder of Artistic Tile, it's a possibility. "You're going to see the color coming into cabinetry, details, and definitely into backsplashes. People are tired of only white and gray."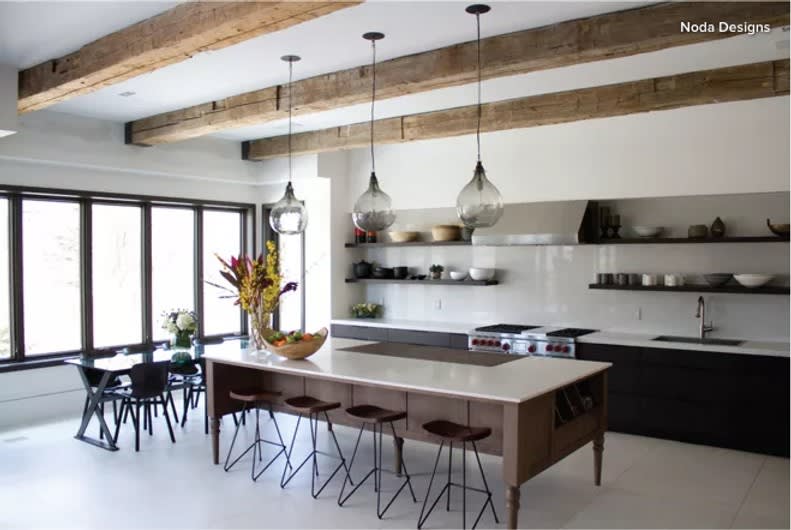 5. Large Slab Backsplash
A stone with large-scale veining suits spacious kitchens perfectly, making it a natural match for open-concept kitchens where the backsplash is on full display even from a distance, says Yanic Simard, Houzz contributor. Oversized marble flooring in a neutral palette creates a sense of calm and understated elegance above.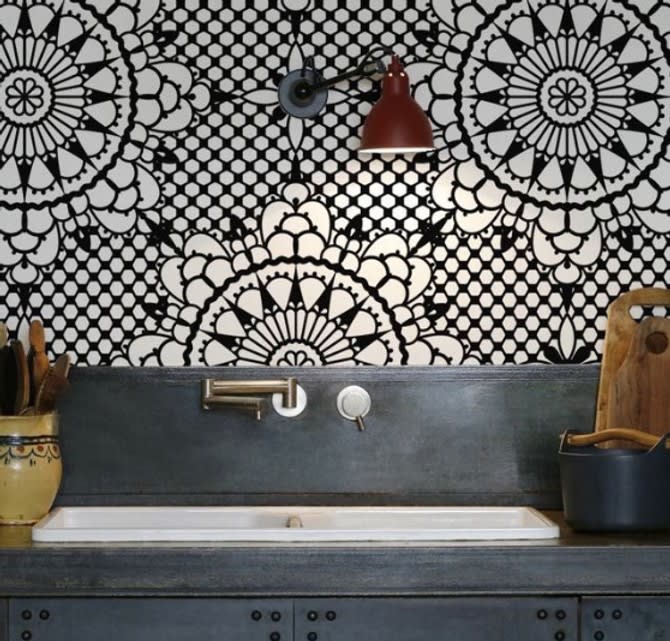 6. Nostalgic Patterns
Adding an element of the old as mentioned in our post on Hardware Jewelry offers a feeling of familiarity, stateliness, and comfort. Offsetting the nostalgia with modern finishes such as brass fixtures and industrial textures makes this image come to life. Good design is in the details. Creating surprise and contrast gives a home a tone that is unique to its owners and gives us a peek into who really lives here.