The air's fresher, more bearable. The leaves are hinting at change. The holidays are sneaking up and it's time to think about sweater season.
I'm a hugger so my home is a space where people should feel like they're getting one from the moment they enter. It's more about a feeling I want my guests to experience. Fall is cozy. Inviting. And beyond my original southern roots and hospitality, my goal is to set friends and family at ease.
1. Get Wreath Happy
Set your own mood with a smiling wreath. Make it a family adventure by DIY-ing it if you have the time. Even on the crankiest of days, who could stay frowning when looking at this beautiful handmade wreath? It feels done. Welcoming. Polished.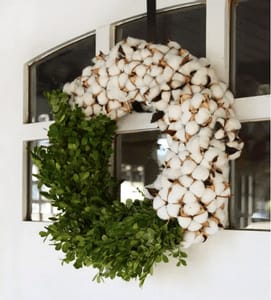 Love the idea of crafting but just don't have the time. Or desire even? Check out this beauty by Etsy's
DillyBeanDesign
.
Nothing says comfort like soft blankets. Pull them out of storage and instantly add that cushy fall vibe by placing them on the sofa, side chair, or at the foot of a bed.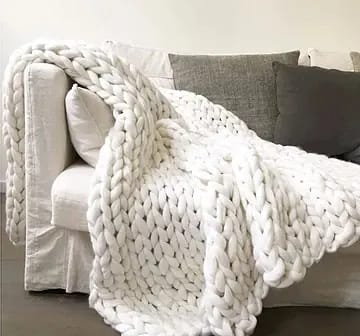 3. Pumpkins as Art
The fall mascot, pumpkins add charm. Place them by the entry, around the fireplace, or even as a table centerpiece. Go for white or sage green to keep the feeling progressive and new.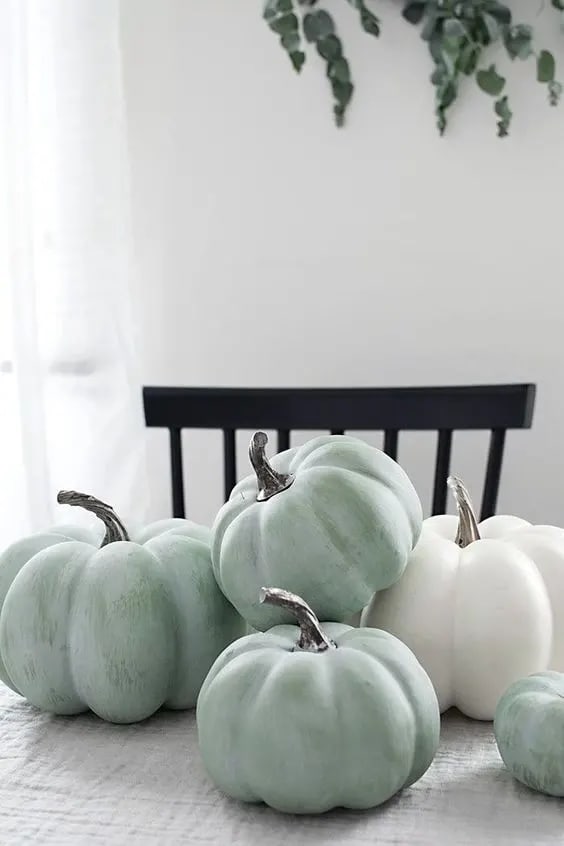 4. From Flowers to Branches
Pull out the flowers and put them in the branches. Try cutting some from a tree in your backyard or hit the local farmer's market for a cut of local branches. You really can't go wrong. Just make sure to use a vase with a sturdy and heavy base, because those branches will be a lot heavier than you might think. And taper back on the clutter and give nature a chance to show off.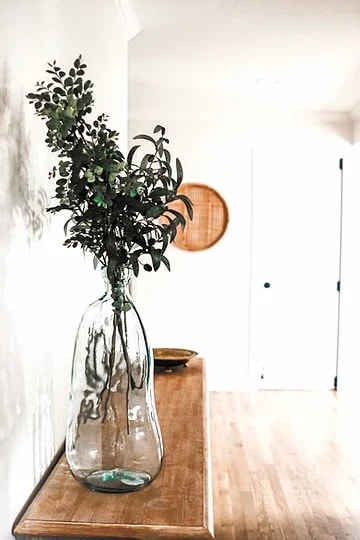 5. Textured Pillows
Swap out your summer pillows for some texture. If you're an Etsy fan like I am you'll find some unique treasures your neighbors won't have. Better than a new sofa, don't you think? And can absolutely change the vibe of the room.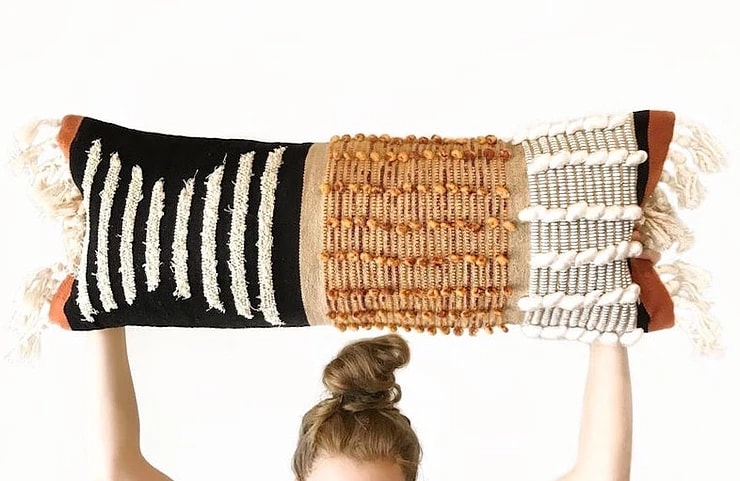 6. Say Yes Please to Candles
The warm glow of candles paired with the smells of autumn makes any home feel yum. Plus, fall tends to be time for dinner parties and fewer backyard BBQ's so stepped it up to add that touch of formality without the stiffness. Your family and friends will appreciate it, especially if paired with a kickback playlist like my
AustinALaMode
list on
Spotify
. Enjoy!